WHAT IS THIS ABOUT?
We are a community of socially and environmentally aware citizens of the world, that recognize we all face two major challenges today:
1) The pollution of Our "Global Home – Our Planet"
Our environment is under attack and we are the major culprit! That's right, we are all guilty. We are polluting our planet at record levels. Toxic chemicals are being used in everyday products at alarming levels. Today we can choose to make a difference by shifting to Greener alternatives!
2) The everyday financial struggles of so many people across the world.
We understand that many families are struggling financially; and yet we are all to a lesser or greater degree concerned about the environment. However, in many instances making greener choices comes at greater cost. Just Imagine being able to make Greener choices that saved you money. Just imagine if these choices could also improve your financial situation, whilst at the same time helping Green our planet.
Welcome to HOPE4ALL; a community that is committed to a greener planet and a prosperous future for all.
OUR VISION
In realizing this challenge, HOPE4ALL's VISION is to develop a Green Community Platform that reaches out and makes a tangible, substantial and financial difference in the lives of all people that participate in our Green Community.
A life-changing opportunity that is NOT based on a particular skill, talent, education or ability. Simply the desire to help others and therefore help yourself, your family and loved ones.
To make this happen, HOPE4ALL has brought together the PAY IT FORWARD CONCEPT and the principals of CROWD FUNDING, combined with CUTTING EDGE GREEN PRODUCTS to help us all green our planet.
We believe our Green Community Platform will benefit you in so many ways you will want to share our Green Vision with everyone you know across the planet.Our Green Community Platform will offer you and your community life style opportunities that are normally not available to the general public.
This is more than an opportunity; its a revolution and an evolution in Green Products and Green Funding!
PAY IT FORWARD
"​Pay it forward is an expression for describing the beneficiary of a good deed repaying it to others instead of to the original benefactor.  The simplest way to define "pay it forward" is that when someone does something for you, instead of paying that person back directly, you pass it on to another person instead. "
CROWD FUNDING
"Crowdfunding is the practice of funding a project or venture by raising monetary contributions/donations from a large number of people. Crowdfunding is a form of crowdsourcing and of alternative finance. In 2015, it was estimated that worldwide over US$34 billion was raised this way"
THIS IS HOW HOPE4ALL CAN HELP
HOPE4ALL has adapted the Crowd Funding and Pay it Forward concepts into an exciting and more powerful concept we call Green Funding. Green Funding can assist you and your family in helping your personal causes and those close to you.
Green Funding can assist with a car or mortgage payment, a deposit on a house, medical bills, school/university fees, a holiday or anything that eases the pressure or brings about a difference in the quality of your life. Green Funding can help you, help those less fortunate than you or me; causes or charities that are close to you and your families heart!
HOPE4ALL is a community that that thrives on people helping people. By growing your community, you help in growing Green Rewards that come back to you from your Community. It all STARTS with you; and together we can help achieve your goals.
Remember that as a T-E-A-M, Together Everyone Achieves More!!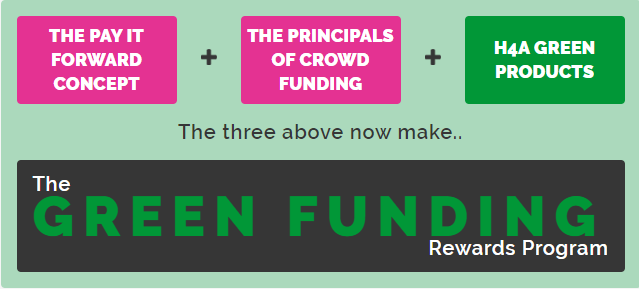 OUR FLAGSHIP GREEN PRODUCT
HOPE4ALL is set out to help you join the Green Laundry Revolution. Our signature 40 count pack of All-In-One Laundry Sheets (1-2 month supply) provides you a complete cycle of laundry in a single easy-to-use sheet.
Product Highlights:
All ingredients are 100% all-natural, certified "CleanGredients" by the EPA and USDA certified 100% biodegradable
Non-toxic, non-harmful, non-irritating and hypoallergenic.
Free of synthetic dyes and perfumes.
Compatible for use with all machines (including high-efficiency).
Safe on all clothing materials and colors, including delicates and activewear.
Infused with 100% pure, therapeutic grade essential oils for scent.
Safely replaces your detergent, whitener, brightener, softener, stain remover (pretreat & in-wash), and anti-static dryer sheets.
INGREDIENTS:
Purified water, renewable sourced surfactants(coconut oil), organic stabilizers, natural sequestering agents, natural enzymes, essential oils for fragrance.
PATENTED
FDA-APPROVED NATURAL NANO TECHNOLOGY
CERTIFIED 100% BIODEGRADABLE WITHIN 10 DAYS
Natural ingredients that won't damage your clothes, irritate your skin or cause harm to your loved ones and pets.
This one product will safely replace the majority of your existing laundry products. No more dangerous toxic and harmful chemicals for your clothes, machine and loved ones. Portion control helps make every wash a complete wash.
Simply take a HOPE4ALL Wash+Dry Sheet, throw it in the wash and when the wash cycle is complete, simply transfer it into the dryer with your washed clothes. It's as simple as that! The product is carefully formulated with the precise amount of our patented liquid to replace everything you need for the perfect load of laundry.
Our Product. Our Revolution
HOPE IS THE KEY
AS INDIVIDUAL DROPS WE COME TOGETHER AS AN OCEAN TO CREATE A TSUNAMI OF CHANGE FOR THE BETTERMENT OF ALL
sIGN UP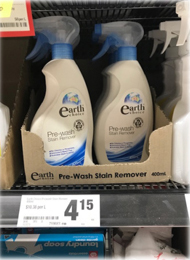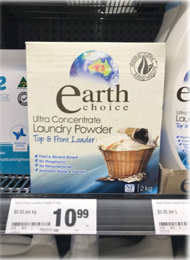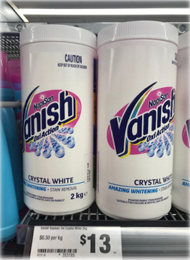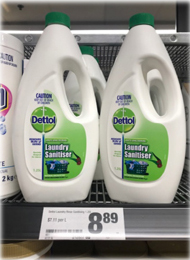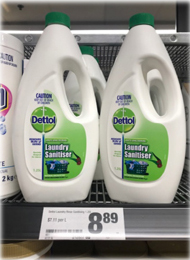 The Process
NOTE; PRICES QUOTED ON HOPE4ALL SITE(S) ARE IN USD UNLESS CLEARLY OTHERWISE STATED.
GET STARTED FOR ONLY $USD36.00
For as little as $36.00 you could help raise in excess of $32,000.00 for you and your family by growing our and your GREEN COMMUNITY.
IMAGINE? NO EXTRA OUT OF POCKET EXPENSES EVER!*
To participate in our community costs $36.00. There are no MONTHLY subscription fees.
*Of course, there are terms and conditions that need to be met. In the meantime, you can register for FREE and start sharing this amazing GREEN REWARDS program with all of your friends. And YES, if at the official launch you no longer wish to participate, you are not bound by any costs!
*See Fund-raising Potential for more details
The Structure
At HOPE4ALL we understand that everyone's financial situation is different, and we cater to that difference by making available five (5) different Green Platforms from which you can select your level of participation.
You can only participate by invitation from another active member.
With our range of "Green" Products, we have created a simple, unique GREEN REWARDS program rewarding those who encourage others to become GREEN. This is a referral based GREEN REWARDS Program.
As in any community, there needs to be a structure. Our "STRUCTURE" has two components:
There are 5 GREEN Platforms:
The Platforms are:
$36.00

(once only payment)

paid by YOUR GREEN FUNDS

paid by YOUR GREEN FUNDS

paid by YOUR GREEN FUNDS

paid by YOUR GREEN FUNDS
Participation for these PLATFORMS is collected from GREEN FUNDS from your previous platform.
You can start at SEED and progress through to further platforms, paid through your GREEN FUNDS.*
THE PLATFORMS & THE TIERS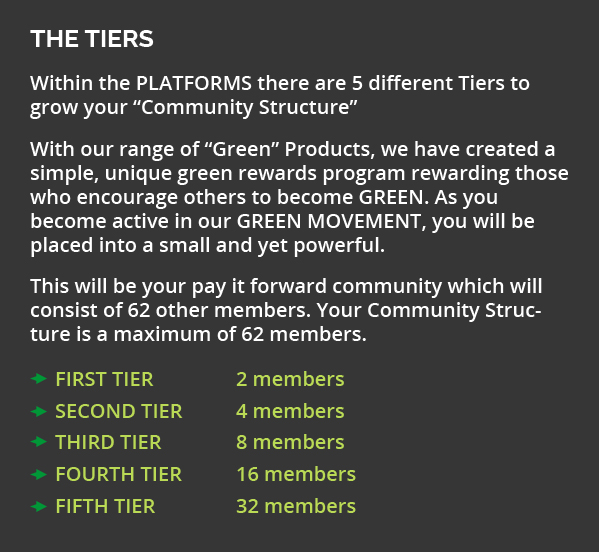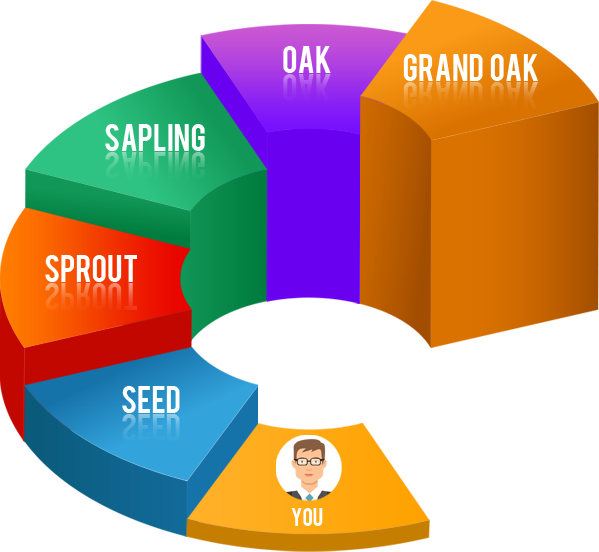 What makes this structure unique is there are NO points to accumulate or balances required, whatever falls within your structure is 100% available to you in "Green Funding" dependent on the platform that any members within your Community selects.
See below, an example of the 5 Tiers within each PLATFORM.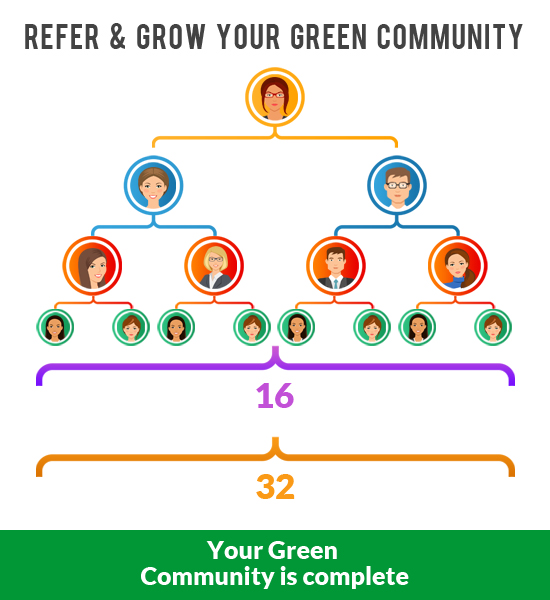 The Process
You begin your Green Journey today for $36.00
This is a referral based GREEN REWARDS Program.
At the time of registration you will be instructed to PAY IT FORWARD to FIVE DIFFERENT MEMBERS plus ADMIN. These PAY IT FORWARD amounts will come from your PLATFORM SELECTION. There are no other funds required!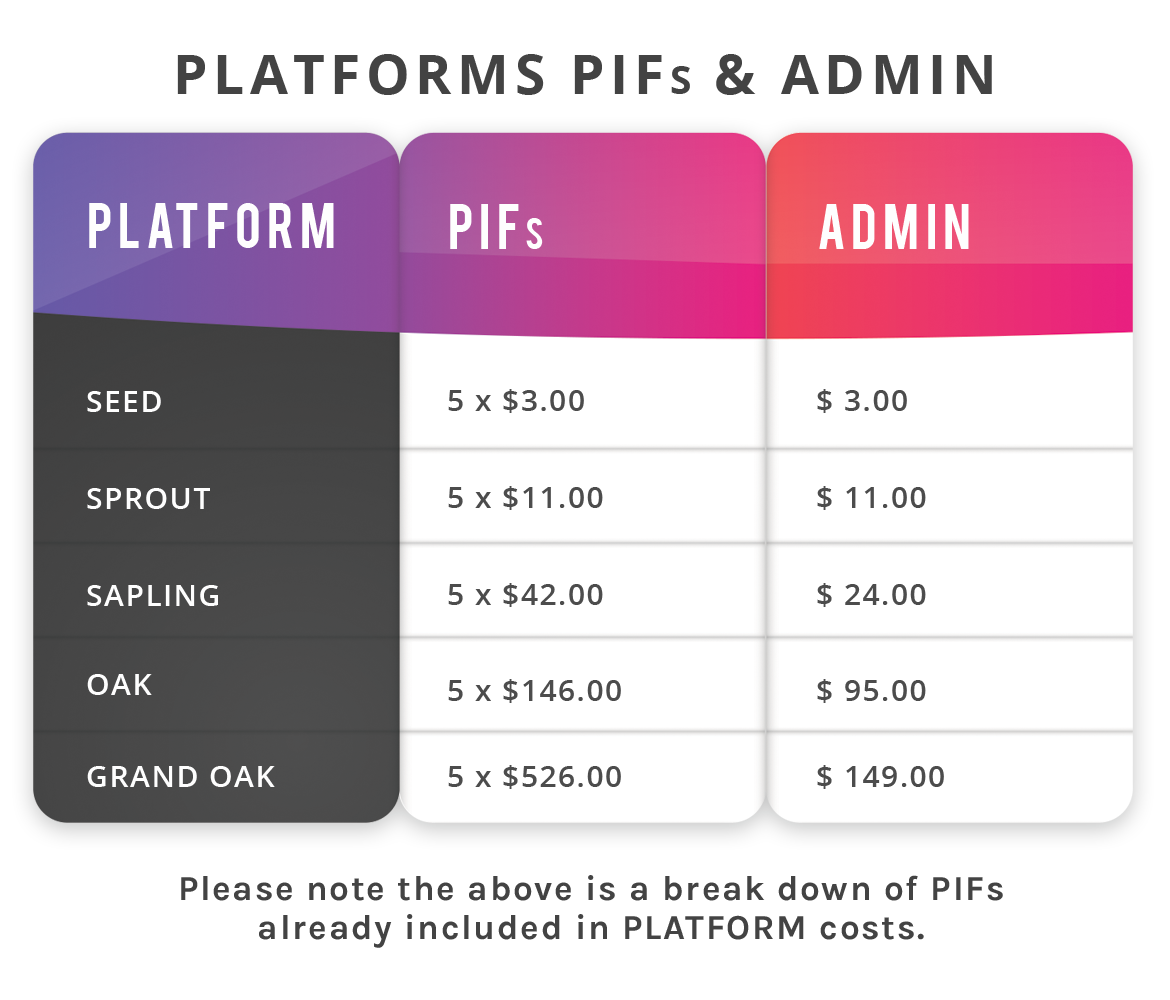 REFER 2 MEMBERS AND YOU ARE QUALIFIED FOR GREEN REWARDS
As you become active in our GREEN MOVEMENT, you will be placed into a small and yet powerful "Community Structure".
ACTIVE MEMBERSHIP is ……
Purchase your SEED Package for $36.00 and refer two active (who remain active) members.
This will be your Pay it Forward (PIF) Community which will consist of 5 Tiers with a maximum of 62 members in your community structure. Your community will grow when you assist your community to grow.
To maximize your GREEN FUNDING you are required to remain Active.
GREEN FUNDS are received when you are ACTIVE and have a community of ACTIVE MEMBERS. The Green Funds will be relevant to your PLATFORM STATUS.
You are INACTIVE if you refer less than two active members. This includes members you have referred who were once ACTIVE but are now INACTIVE.
EACH PLATFORM INCLUDES GREEN FUNDS TO BE PAID FORWARD & YOUR PRODUCT ALLOCATION.
It is important to note that you can simply start at SEED and leverage your way through to the next platform without ever needing to self fund any other platform other than your initial Seed Platform.
CROWD FUND PAYMENTS REFLECT YOUR PLATFORM PARTICIPATION.
All Platforms can be purchased from a variety of payment methods. The platform you select will determine the amount of "Green Products" and the Green Funds you may receive. All members start at the SEED Platform.
THE PLATFORM TABLE CROWD FUNDING & Pay It Forward (PIF) payments
The Platform you select will determine the GREEN FUNDS to be Paid Forward (PIF) to 5 members plus Admin. This will also determine the GREEN FUNDS you are eligible to receive.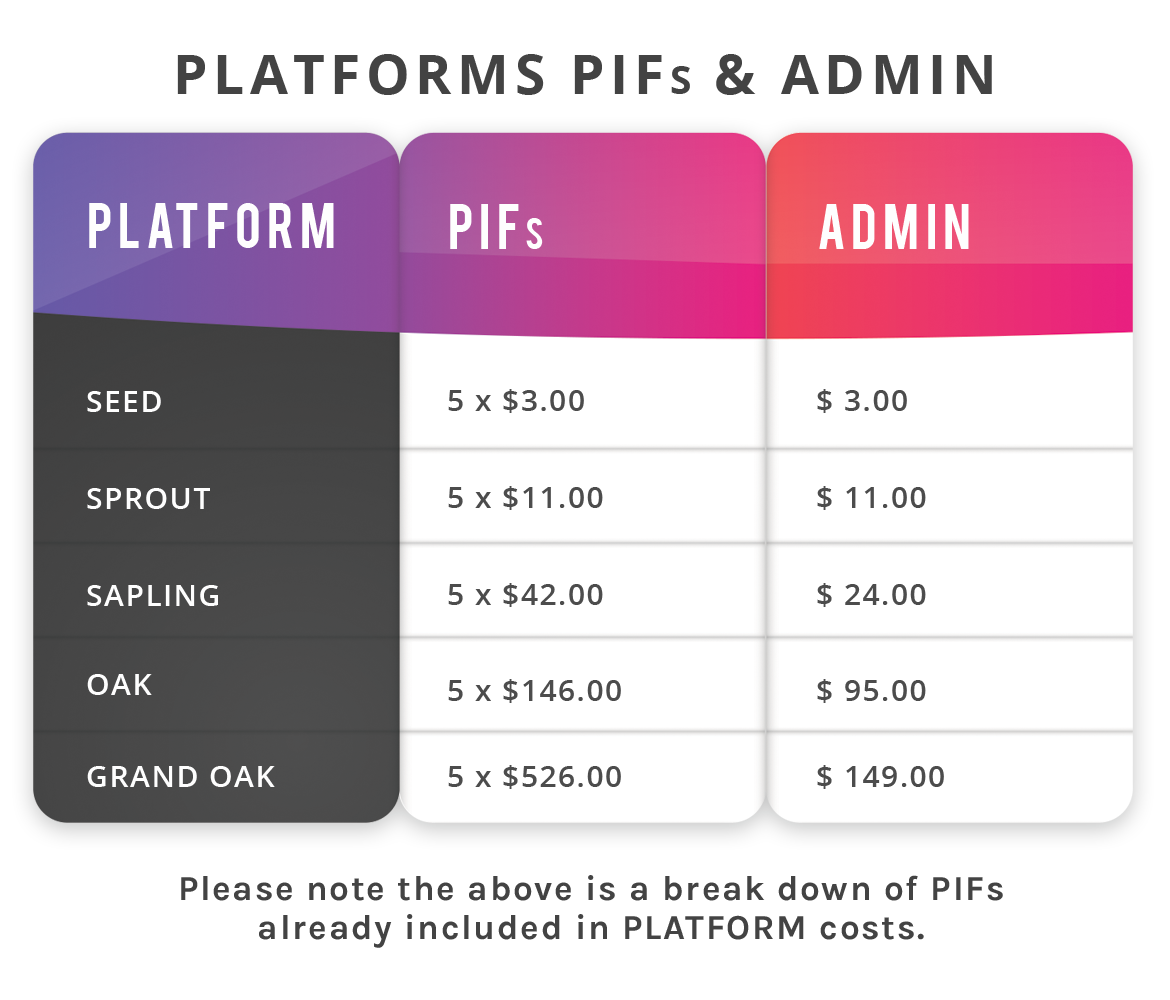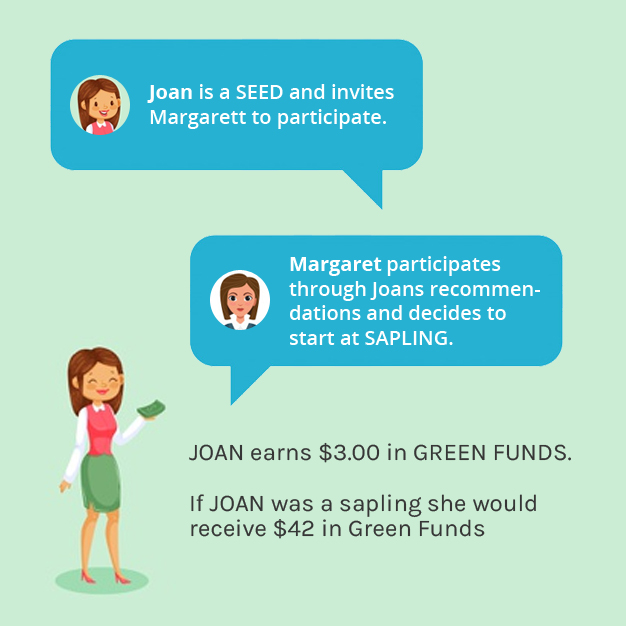 If you are SEED you can only receive SEED PAYMENTS from your community.
If you are a SPROUT you can receive SPROUT and SEED Green Rewards.
You will receive a minimum of 35% – 50% of the PLATFORM purchase price in "Green" products, the balance of the platform will be used as Pay it Forward (PIF) as shown in table above.
EXAMPLE OF PAY-IT-FORWARD & CROWD FUNDING
At the time of LAUNCH, and your platform purchase, all members will then begin to Pay it Forward (PIF) to 5 members and Admin as per the process of our system. Our automated system will deliver these Crowd Funds in the form of Green Funds to our Community Members.
EXAMPLE OF SPROUT PLATFORM IN ACTION
(This example assumes that the persons first purchase at registration is SPROUT. Note you can start at SEED and leverage to SPROUT without costs to you; through GREEN FUNDS, crowd funded to you)
Margaret is referred to HOPE4ALL and decides to participate by starting at the SPROUT Platform.
Margaret pays $132.00 to participate.

Margaret will receive $66.00 of HOPE4ALL Green Products. Postage is included.

Margaret will PIF 6 payments to the HOPE4ALL Community.

5 Payments of $11.00 each will go to 5 members of the Community and 1 payment to HOPE4ALLAdmin.

Margaret can receive a max of $11.00 value CROWD FUNDS from up to 62 members as her Community fills.

Margaret can upgrade by inviting other members to participate and qualifying her way to the next Platform.
THE SYSTEM AUTOMATES YOUR PIFs by FORWARDING THEM TO YOUR PARTICIPATING AND QUALIFIED MEMBERS.
The Registration process will direct you to distribute 5 x $11 .00 plus $11.00 to ADMIN for a total of $66.00. lots to to 5 different members in our Community. THIS IS AN AUTOMATED SYSTEM – YOU WILL NOT NEED TO DO THIS MANUALLY.
The Platform you select will determine the GREEN FUNDS you will receive. In this example 62 x $11 = $682.00 in HOPE tokens.
Your purchase price of $132.00 for the Sprout Platform will potentially GREEN FUND YOU with up to $682.00 when your Community of 62 members is filled.
Every Platform purchase can be funded from GREEN FUNDS received from the previous platform.
Your initial Platform purchase is the only time you will have an "out of pocket" expense, all other platforms can be purchased from your GREEN FUNDS generated from the platform that you are involved in.
You are able to upgrade at any time to a higher platform manually or you can naturally progress to the next PLATFORM through leverage.
Maximum Green. By selecting the Maximum Green Button on your dashboard you are directing the system to leverage you up to the next higher platform as soon as you have acquired enough HOPE Tokens* from your current platform participation.
* Hope Tokens are explained further in OUR CURRENCY.
Fundraising Potential
Table below show the potential GREEN FUNDS you can raise at each of our PLATFORMS. Important to note that you can start at PLATFORM SEED and progress through to other PLATFORMS without any further CASH outlay.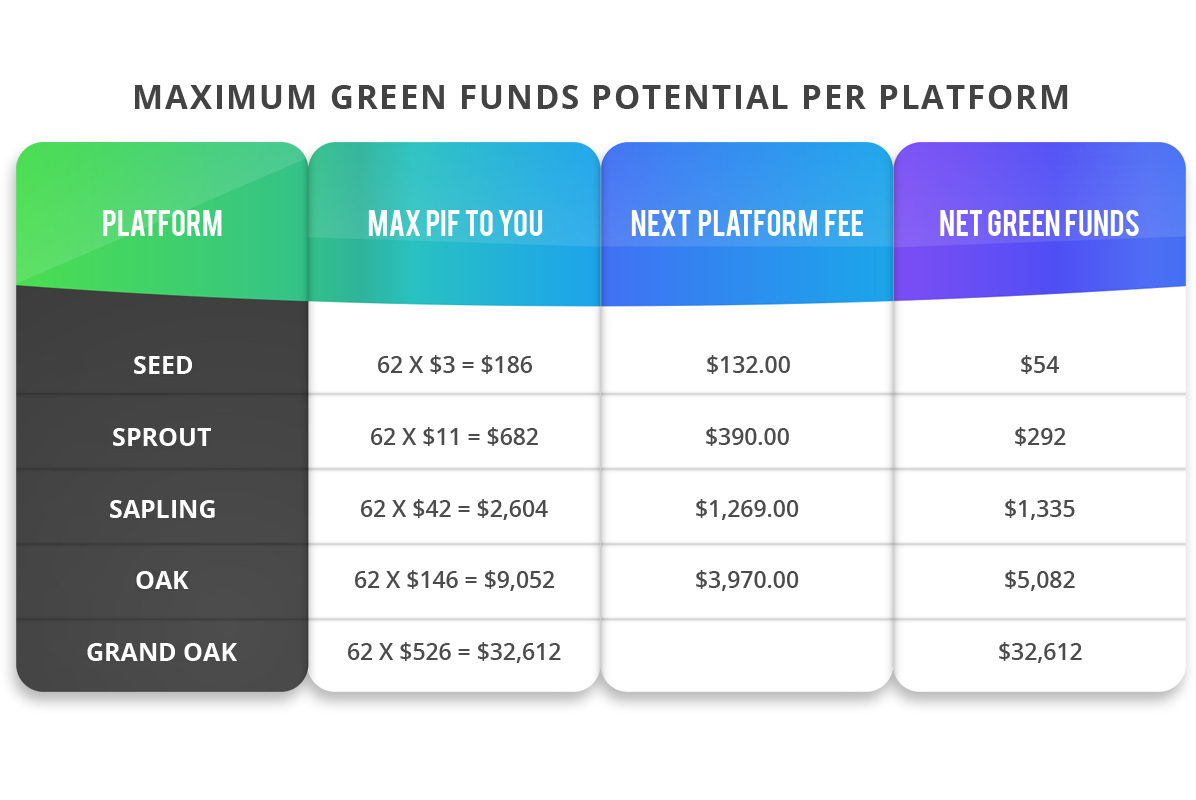 REFER OTHERS – Shout from the roof tops! The quicker you refer others the quicker you will help yourself and other in achieving GREEN REWARDS and completing your 62 members into your GREEN COMMUNITY.
There is no time frame where you need to achieve milestones, however it goes without saying that the more active members you refer the bigger the GREEN REWARDS for you and your cause.
Our Products
The HOPE4ALL 6 in 1 WASH and DRY CYCLE washing system. This is our flagship product and available now for purchase.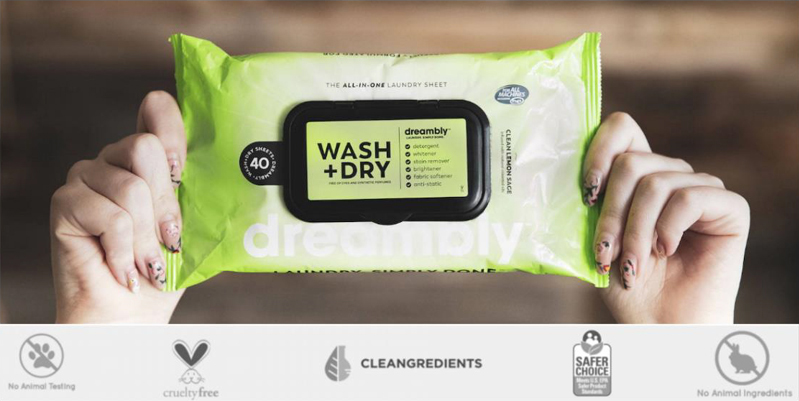 HOPE4ALL's product range is exclusive to our unique program. What makes our program a truly incredible GREEN PROGRAM, is our GREEN COMMUNITY. Our Community will benefit you in so many ways you will want to share our GREEN VISION with everyone you know across the planet.
OUR LAUNDRY SYSTEM SAVES YOU MONEY
HOPE4ALL has a complete laundry washing product that is easy to use.
PORTION CONTROL
Each wash is regulated with a fixed volume of product. We are all guilty of over-using leading brands in the hope of achievement a better result. Just this benefit alone will save you money!
INGREDIENTS:
Purified water, renewable sourced surfactants (coconut oil), organic stabilizers, natural sequestering agents, natural enzymes, essential oils for fragrance.
Patented
FDA-approved natural nano technology
Certified 100% biodegradable within 10 days
THATS JUST THE START IN OUR PRODUCT RANGE All
AVAILABLE LATER IN 2019
DISHWASHING
CHILDCARE
PERSONAL CARE
TRAVEL DEALS AND MORE
All our products are and will always be UNIQUE, SAFE, EASY TO USE and SAVE YOU MONEY!
Our Economy
HOPE4ALL is all about H.O.P.E, and that is H.O,P,E. can become a BEACON for all.
H.O.P.E. stands for:
HELPING OTHER PEOPLE EVERYWHERE &
HELPING OUR PLANET EARTH
As part of our story of H.O.P.E, we will be launching the HOPE Crypto Tokens for our Community. Initially available as a token, HOPES will be used as our internal currency. The plan is to make HOPES the currency of HOPE for humanity.
Here is a concept drawing of our HOPE Token (Coin):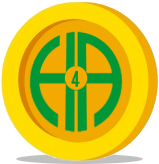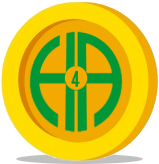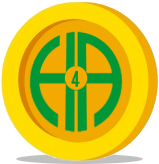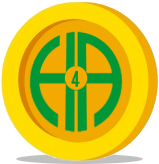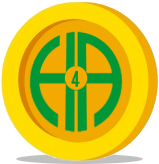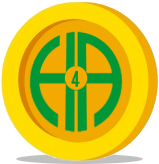 Here's a diagram on how our currency will work for you: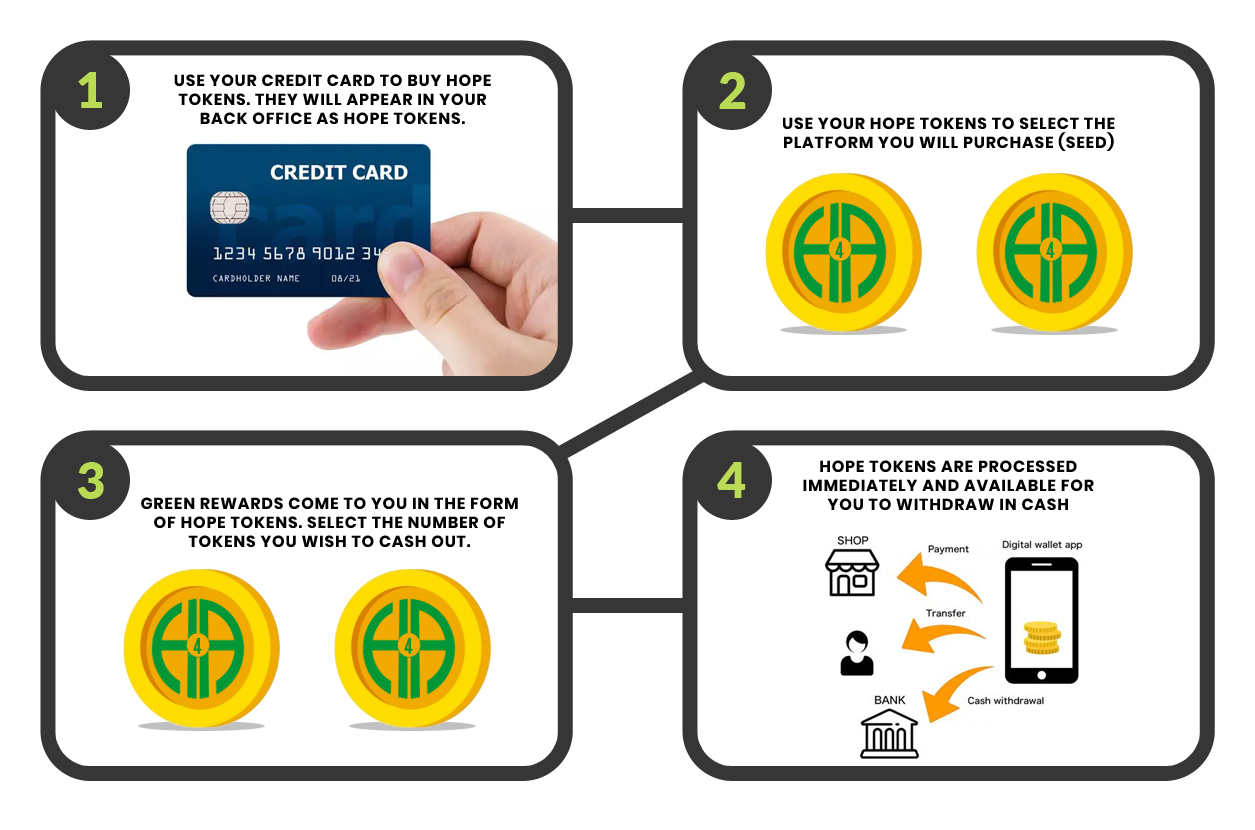 Our Comunity
Getting Started
SIGN UP PRE-LAUNCH IS FREE
Participation at the PRE-LAUNCH stage is FREE as it is the referral building stage of the program. There are no costs and no rewards at this time until official launch. There will be available exclusive offers to pre-launch participants to trial our products.
At launch, GREEN REWARDS will be generated and Paid Forward as they are processed by participants and the system.
Participation is voluntary and by referral only.
If you would like to register your interest, here is what you need to do:
REGISTER

 

– At the bottom of this page there is a simple registration page asking for three pieces of information. A) YOUR NAME, B) YOUR EMAIL and C) THE EMAIL ADDRESS OF THE PERSON THAT REFERRED YOU.
CHECK YOUR EMAIL

 

– Once you have registered check your email for your WELCOME EMAIL. You will need to CONFIRM YOUR EMAIL This email will house important information that you may want to keep in a safe place. NOTE: Your referrer will also receive an email that you have voluntarily decided to participate at this pre-launch stage.
REFER OTHERS

 

– Shout from the roof tops! The quicker you refer others the quicker you will complete your community of 62 members.
There is no time frame where you need to achieve milestones, however it goes without saying that the more members you refer the bigger the GREEN REWARDS for you and your cause post launch.
This however is the most import process of all – HAVE FUN DOING THIS!
HERE ARE SOME PRE-LAUNCH GOALS:
The goal for everyone in the Pre-Launch period should be to compete their Community of 62.
Familiarize yourself with this Pre-Launch site and our launch date.
Log into your Pre-Launch back office and view your direct referrals. Updates and docs will also be found in your Pre-Launch back office.
Make sure your members understand there IS NO MONEY DOWN at this stage and it is a FREE REGISTRATION.
Connect with our FACEBOOK and INSTAGRAM Pages.
Let your members know what your GOALS are with your GREEN FUNDS. You might have a cause that they too may want to support you in.
Refer as many people as you can to your community but more importantly let them know your WHY in participating.
Use the GREEN Products at home and document your experiences. Become a by-product of your GREEN products and keep learning why they are so important for the environment and your household.
If you are ready to become a Pre-Lauch member and TRIAL our amazing products click below to get started.