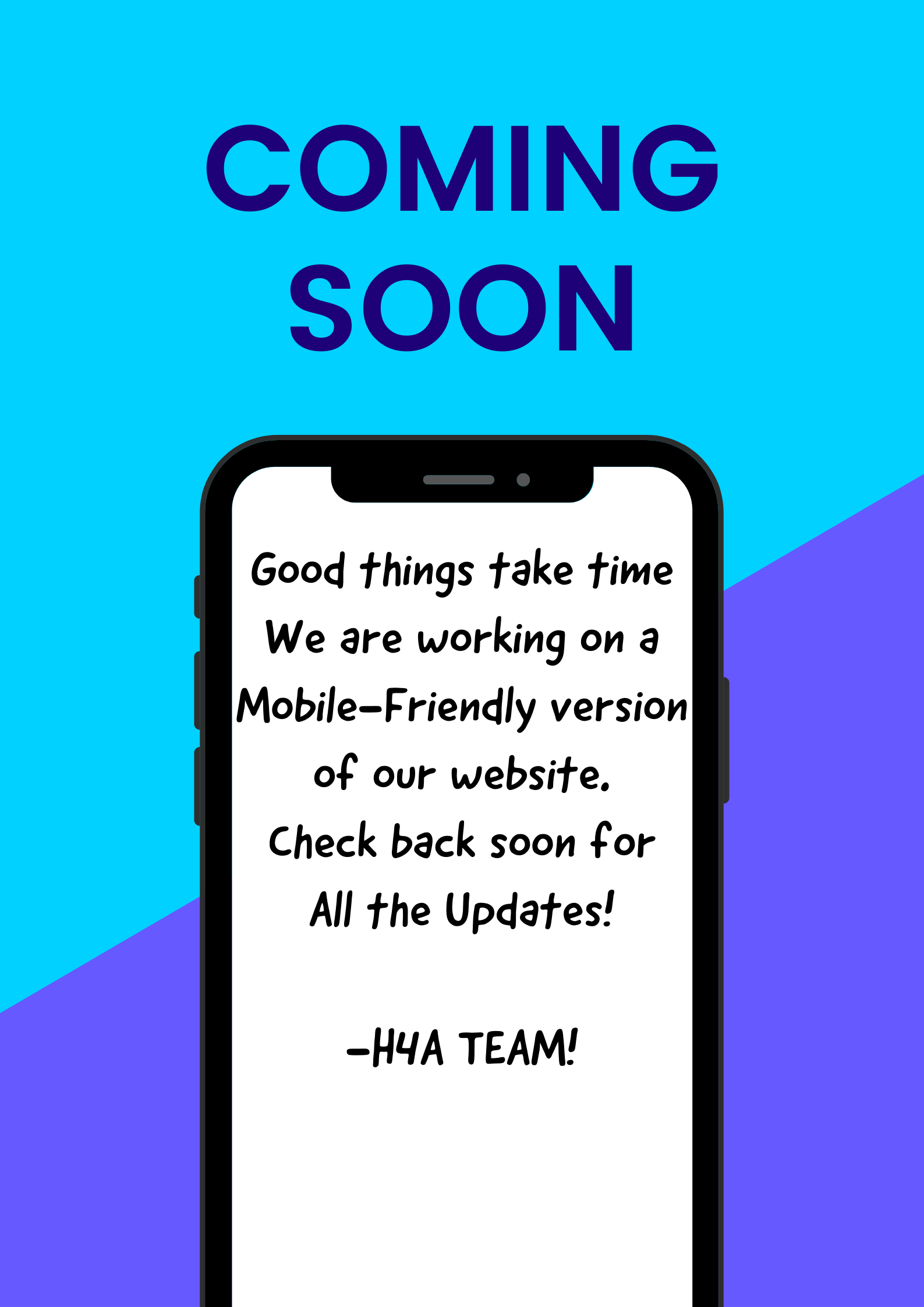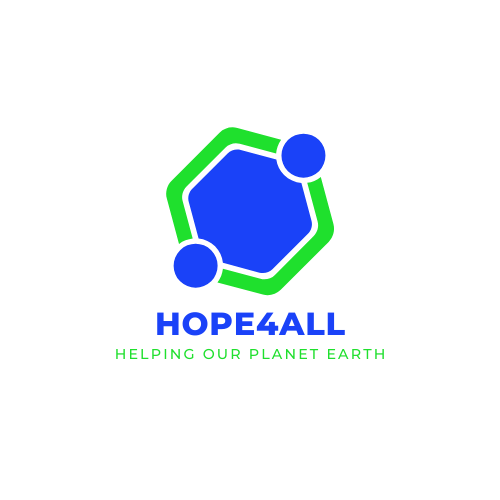 "Our ambition is to make HOPE4ALL the last company you ever need to work with."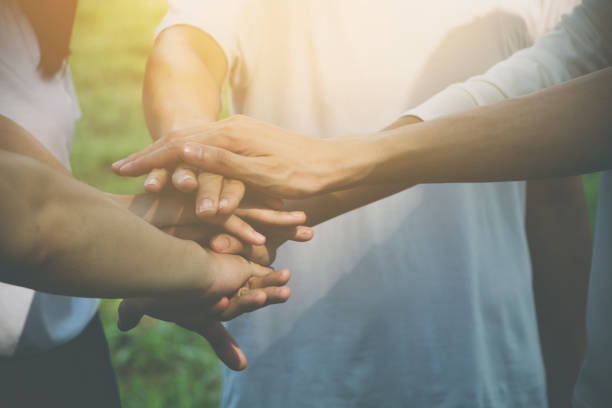 HOPE4ALL is a community of forward thinkers who
stand firm on the importance of reducing the impact we
have on our planet by using products, services, and
technologies that are committed to a greener future.
We believe that together we can Help Our Planet Earth
and Help Other People Everywhere.
W H O  I S  H O P E 4 A L L?
HOPE4ALL started in 2019, as a wholesale platform bringing GREEN products to consumers through Network Marketing. HOPE4ALL is about Helping Our Planet Earth, and Helping Other People Everywhere and this vision is at the core of who we are.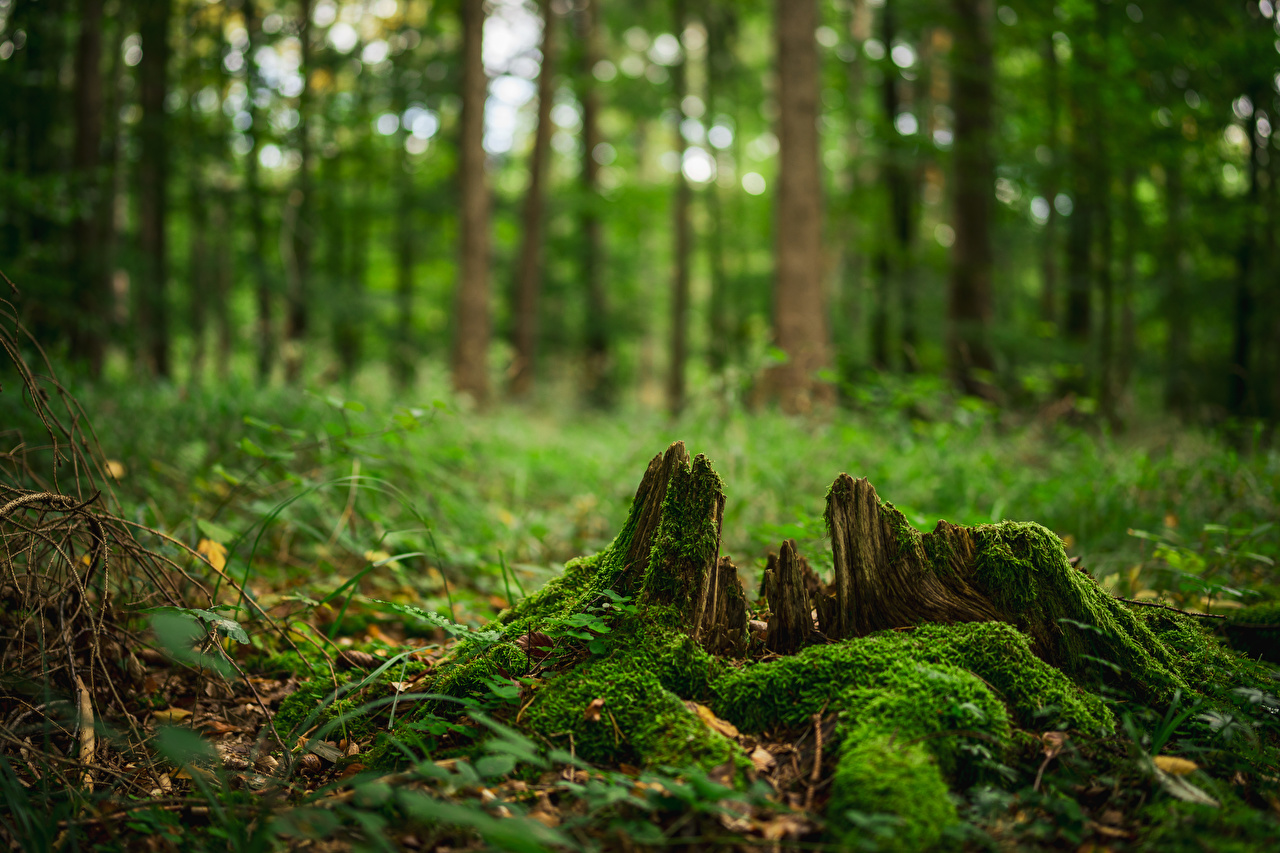 Today, HOPE4ALL is more than just green products, Today, HOPE4ALL includes green technologies and services that share HOPE4ALL's vision on reducing planetary carbon emissions.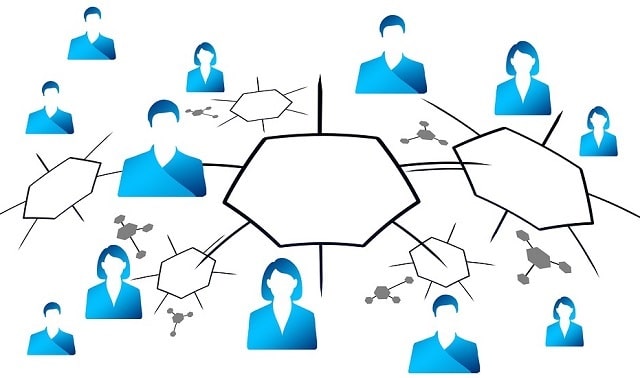 To drive this vision, HOPE4ALL has incorporated Pay-it-Forward concepts into its Network Marketing platform;
powerful and proven reward mechanisms that can turbocharge a Promoters success. HOPE4ALL's rewards program is a promoters dream. We have the industries simplest and most achievable compensation plan that rewards more people, more often!
HOW IS HOPE4ALL A GREEN COMPANY?
HOPE4ALL understands two key things:
 The pollution of Our "Global Home – Our Planet" Our environment is under attack and we need to change the way we consume our planets
resources! We are polluting our planet at record levels. We are consuming to a higher level than our planet can sustain and we must act now.
Toxic chemicals are being used in everyday products at alarming levels. Global financial platforms are consuming energy at alarming levels and we need to find sustainable and easier to use financial structures to trade. Today we can choose to make a difference by shifting to Greener alternatives!
 The everyday financial struggles of so many people across the world. Today, many feel that making greener choices is more expensive? Not True; not for
HOPE4ALL members and promoters. Just Imagine being able to make Greener choices that not only save on your families budget but also improve it?
Today, new financial strategies like Crowd Funding, Pay it Forward, Mining, Staking, Pooling are being used in new financial strategies. We also understand being green in all instances can be difficult. HOPE4ALLs goal is to provide the greenest choices in as many fields as possible to assist with your decision making.
HOPE4ALL will continue providing and introducing revolutionary GREEN products, in the Retail and Wholesale Shopping Mall, to its community members as we execute our expansion into the United States, Europe, and globally with our Promoters and new managementpartners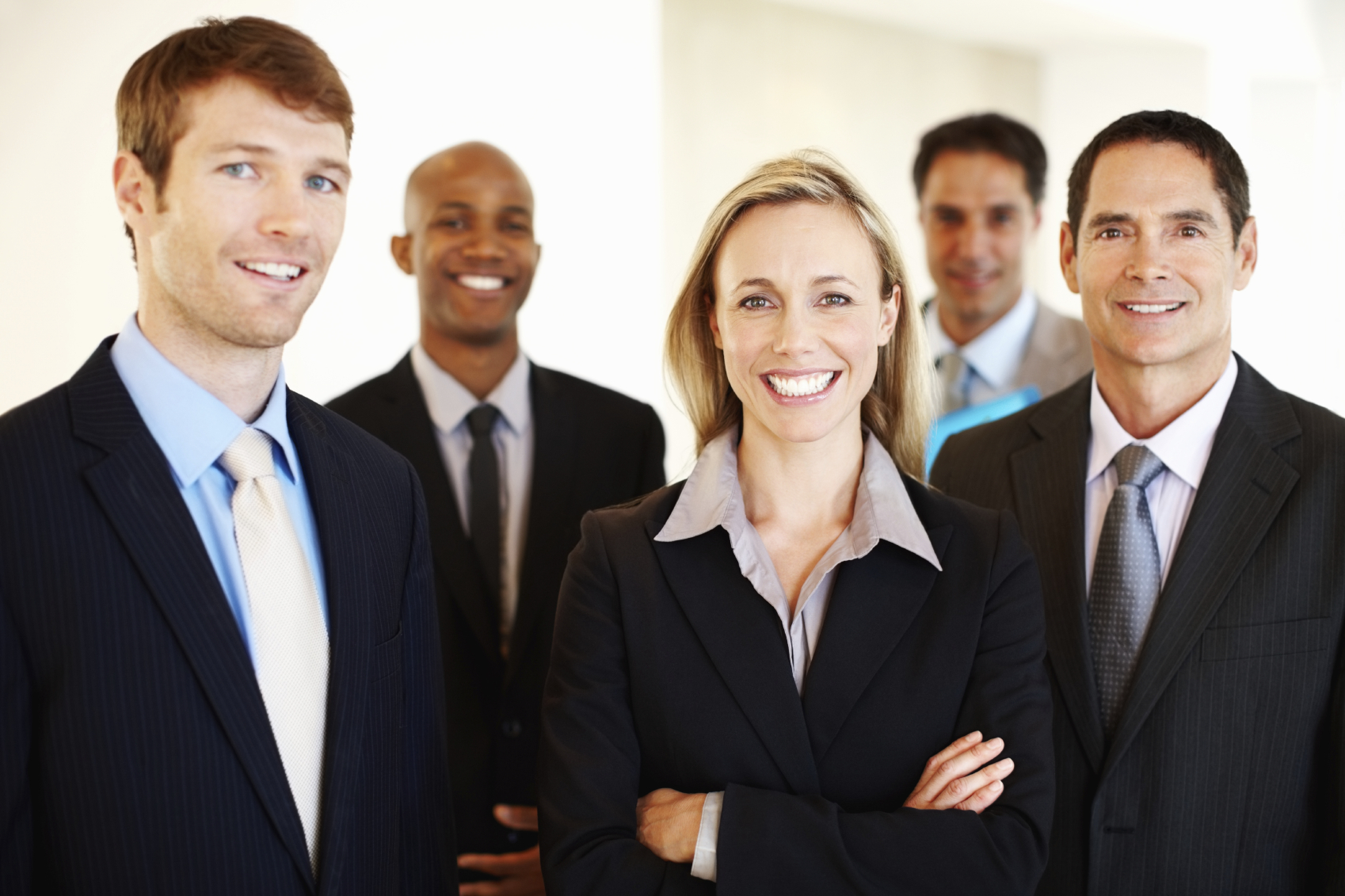 If you're looking for that golden opportunity to get involved with the industry's lowest cost entry program, then you owe it to yourself to check this out further by getting back to the person who recommended you take a look at this site.
Signing up as a promoter is Independent and rewards are subject to activity based performance as set out in the HOPE4ALL rewards plan. You need a referral promoter partner to get started (the person who recommended you)
As you'll see further down in The HOPE4ALL Products, our focus is providing our community with a selection of products and partners that align with HOPE4ALL's GREEN Philosophy. Not only will you have access to green health and wellness products, but some of the best choices in green digital products. This is one of the exact reasons why, we are excited to introduce you to our GREEN Digital Currency partner….Zukaz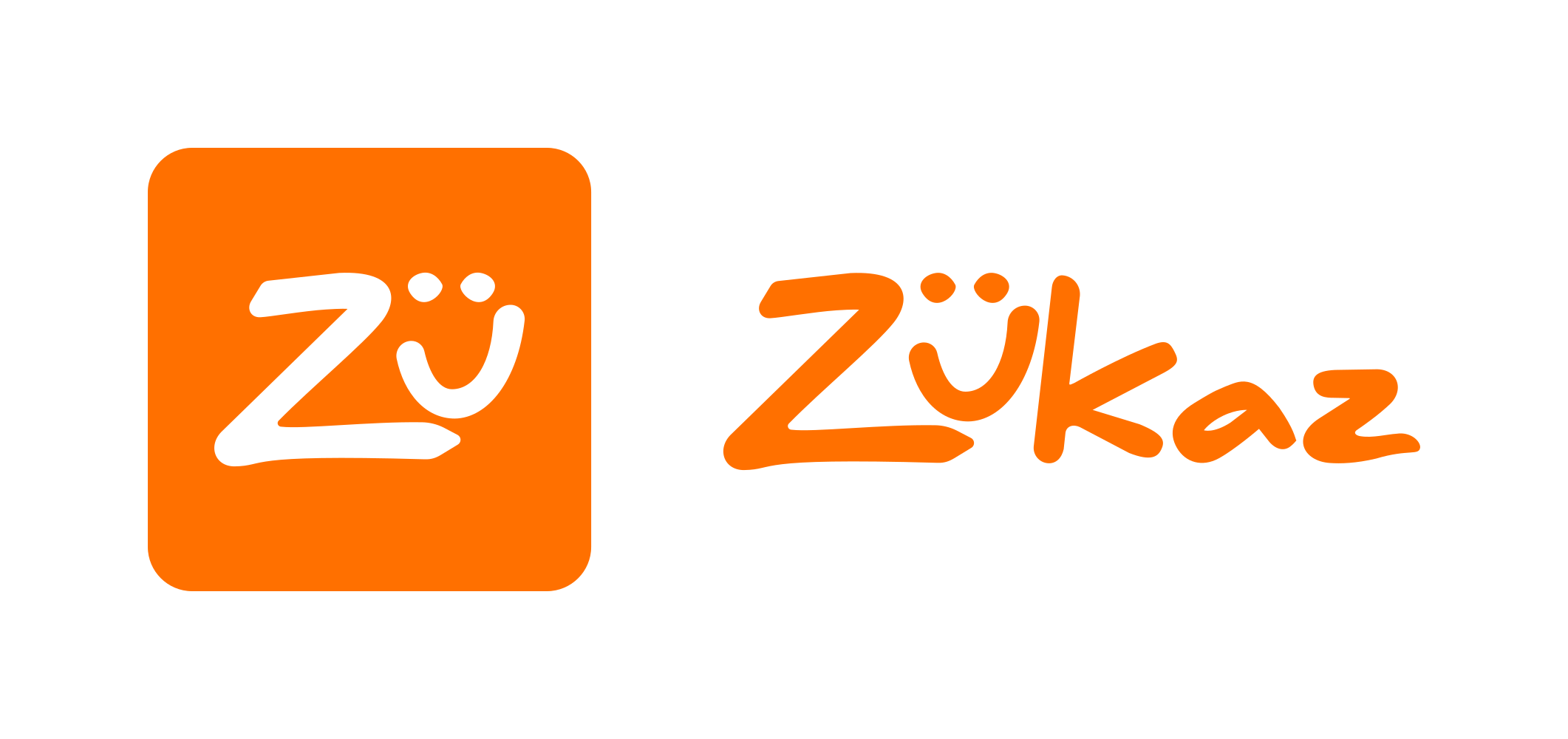 The Hope team has a unique and amazing range of products for our promoters.
 Cryptocurrency – A Green, no mining coin, for everyday use that only requires a cellular
phone number to transmit funds between users. Products available after launch will include (dates to be confirmed):
 Exclusive access to digital business products
 Laundry & Household Cleaning Products (Detergent Free).
 Personal Care Range (Hemp based).
 Healthy Food Products & ingredients to spice up your cooking.
 Promoter based Shopping Mall (Sell your own products to fellow Promoters)
A Product Exclusive in Network Marketing Sales
A closely guarded Augmented Reality (AR) e-commerce app is set to launch in 2021. This app enables businesses to attract customers by offering redeemable vouchers, discounts and rewards through this Augmented Reality (AR) app called ZuKaz. Zukaz is an Australian development, scaled for global release from September 2021. Zukaz is pioneering AI in the redeemable vouchers space. National & International retail brands have already committed to participate in Zukaz and details will be released soon.
AN EXCLUSIVE FOR NETWORK MARKETING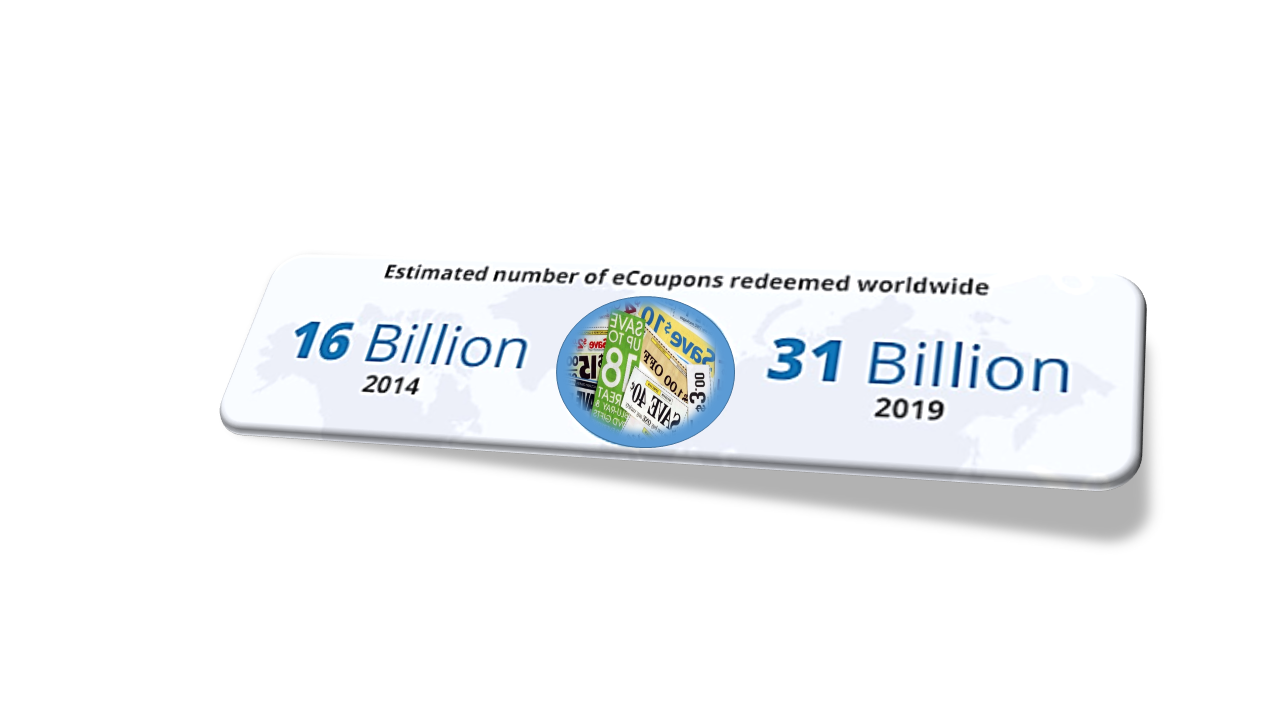 HOPE4ALL HAS AN EXCLUSIVE DEAL FOR NETWORK MARKETING SALES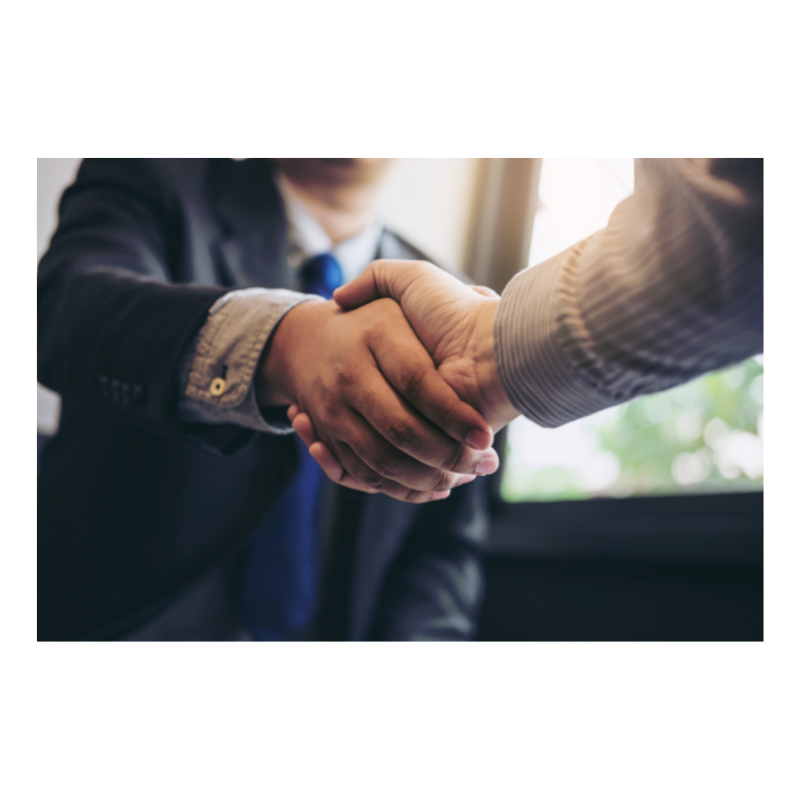 HOPE4ALL has partnered with Zukaz, making the Zukaz products available to HOPE4ALL independent promoters. This means that through this exclusive partnership, promoters can earn by building a team of Promoters and Merchants.Promoters will have access to a world class, easy to use and downloadable (iPhone and Android) digital product that every bricks and mortar business needs to drive more traffic into their stores
AUGMENTED REALITY – DIGITAL CURRENCY & REDEEMABLE COUPONS
AUGMENTED REALITY is an opportunity to get really excited about. How so? Augmented Reality (AR) with Zukaz will change the traditional and online retail space globally. HOPE4ALL in partnership Zukaz will bring AI to the business masses and the rewards will be shared with our Promoters!
Three concepts are coming together into one:
DROP VOUCHERS INTO GEOGRAPHIC AREAS – LOCALLY, NATIONALLY OR INTERNATIONALLY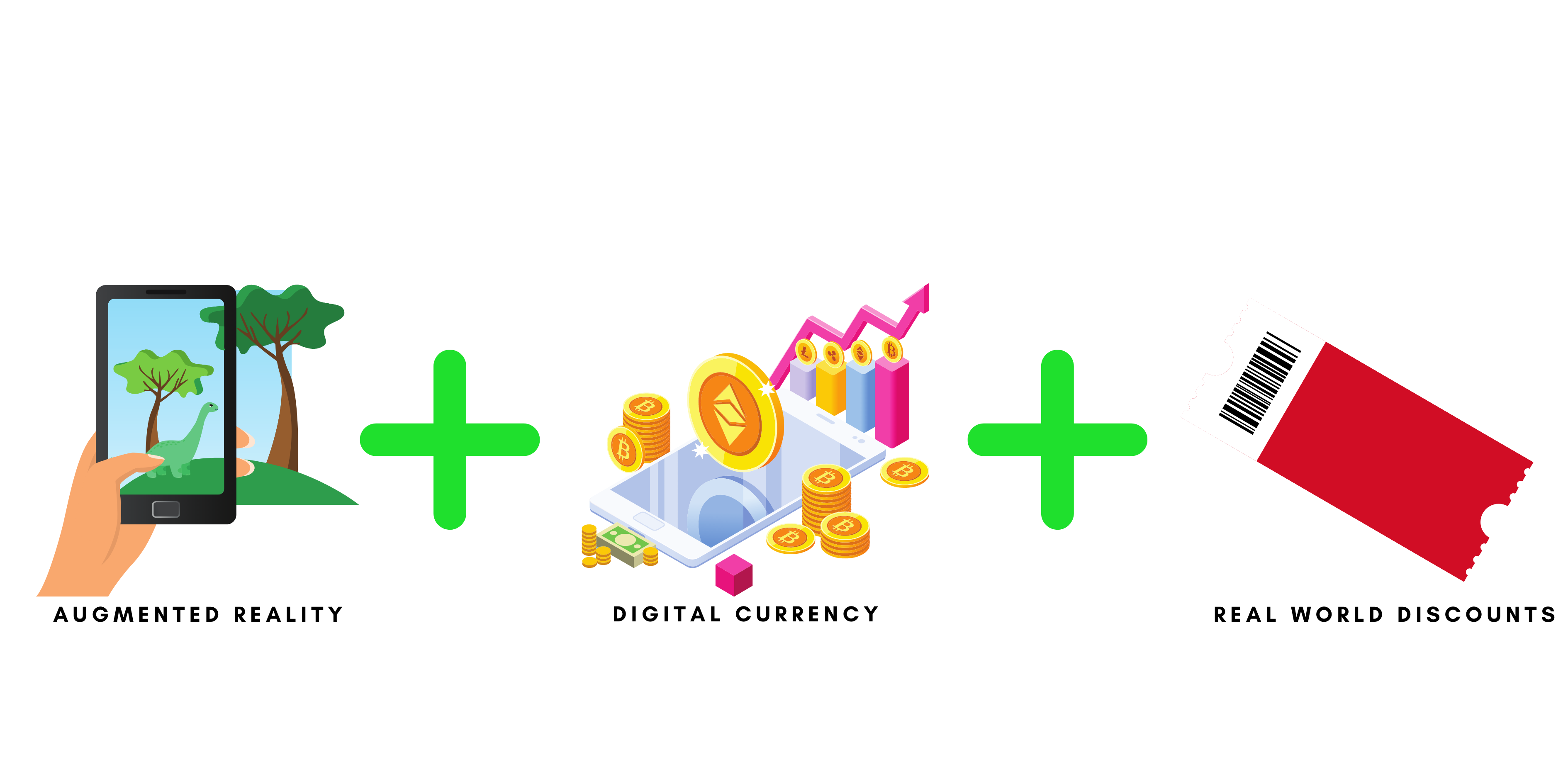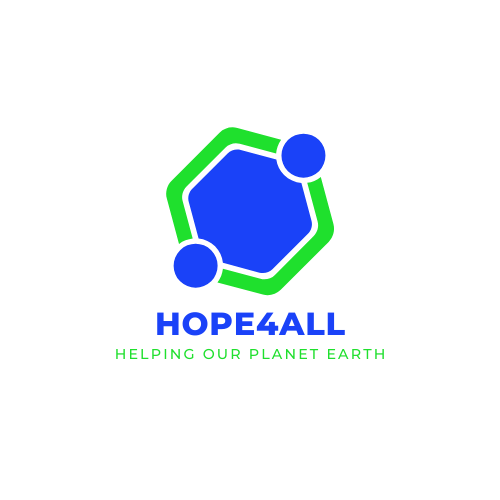 Augmented Reality
In 2016, a digital frenzy appeared on the global scene. The world of Augmented
Reality suddenly appeared with the release of the Pokemon Go App. Millions of
Go enthusiasts made headlines as they roamed city and suburban streets
frantically hunting for Pokemon's.
Pokemon's release in 2016 saw Nintendo shares rise massively as the take up of
Pokemon Go hunters spread like wildfire.
Today, Augmented Reality (AR) has applications in Health Care, Education, Real
Estate, The Arts and even Professional Car Racing. How would you like to race
against your favourite racing driver on a virtual race track?
Can you see the trend here? Rather than chasing Pokemon, customers are chasing better deals; redeemable vouchers, that save money.
As a Promoter, you can be rewarded handsomely for your effort. Trust your instincts and get involved
as we explode onto the redeemable vouchers scene and help to spearhead the wave of Zukaz uptake?
INSTEAD OF HUNTING POKEMON YOU'RE HUNTING REAL-WORLD DEALS THAT SAVE YOU MONEY!
Zucoins is the digital currency created for the online and offline
business world and is an easy to use, instant (we do mean
instant) secure digital currency wallet platform. There is no great
"Save the World" story to Zucoins; rather a truly simple system
that enables users to transact in real time, no fees, locally and
globally.
Zucoins is the next generation in Cryptocurrency, solving many of
the challenges that currently exist in the digital currency space.
Zucoins is an easy to use, peer-to-peer, no fee, cryptocurrency
platform that requires no mining. By using data fragmentation to
achieve instant peer-to-peer consensus and validation through an
autonomous framework based on the P2P Distributed Power of
Trust. (Sorce linked below)
Benefits include:
1. Speed,
2. Security
3. Scalability,
4. Low Fees, and
5. Energy Efficiency
Zucoins require no mining; transact instantly, therefore providing the most energy efficiency possible. The total number of Zucoins generated on the genesis block is 100 million tokens. Zucoins was the creation of the Zukaz team, as the transacting currency for the Zukaz
business. News travels quickly and caught the attention of Mate (sounds like Matay), Cofounder of Bitcoin.com Seen below on a recent conference call with Allan from Zucoin, Mate was thrilled with the test launch of the Zucoin wallet and praised the team for the development of what he called the easiest digital wallet that he had ever opened.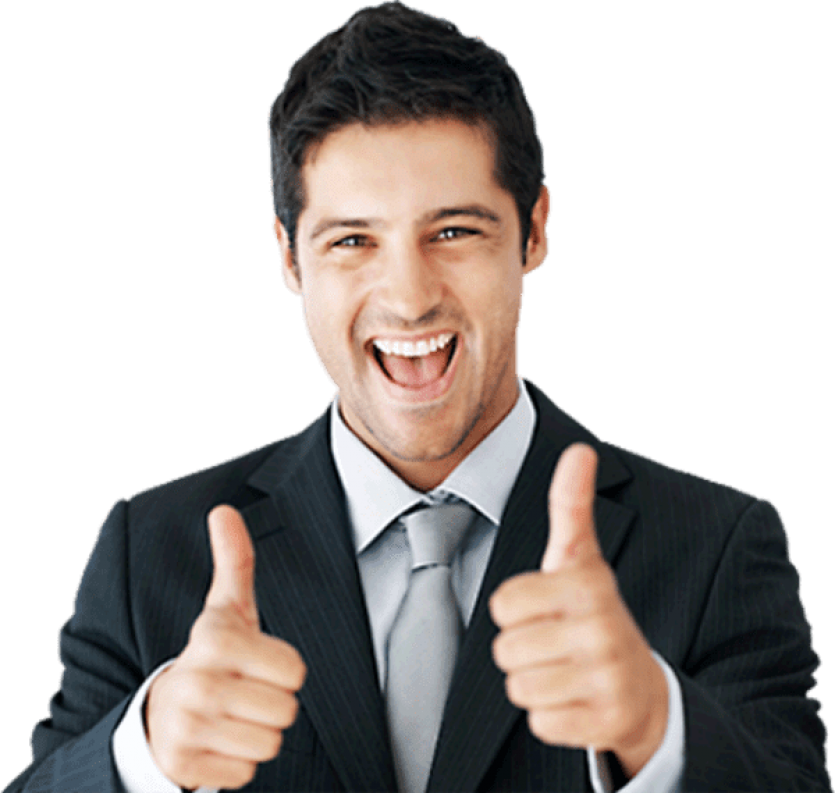 FINALLY AN EASY TO SET UP AND USE CRYPTO WALLET THAT WORKS LIKE FIAT
Zukaz is a free, location-based augmented reality app, that allows merchants to drop real cash vouchers right into your path.
The vouchers can be redeemed in-store or traded on the Zukaz trading exchange.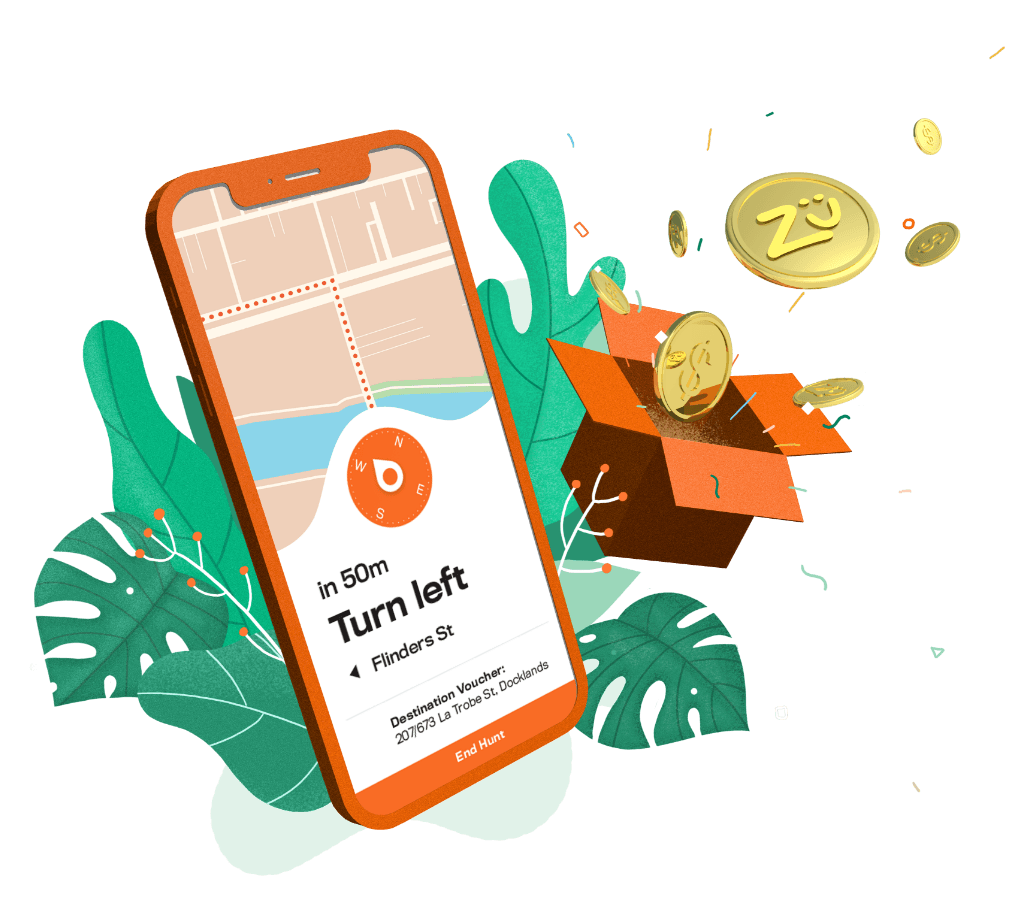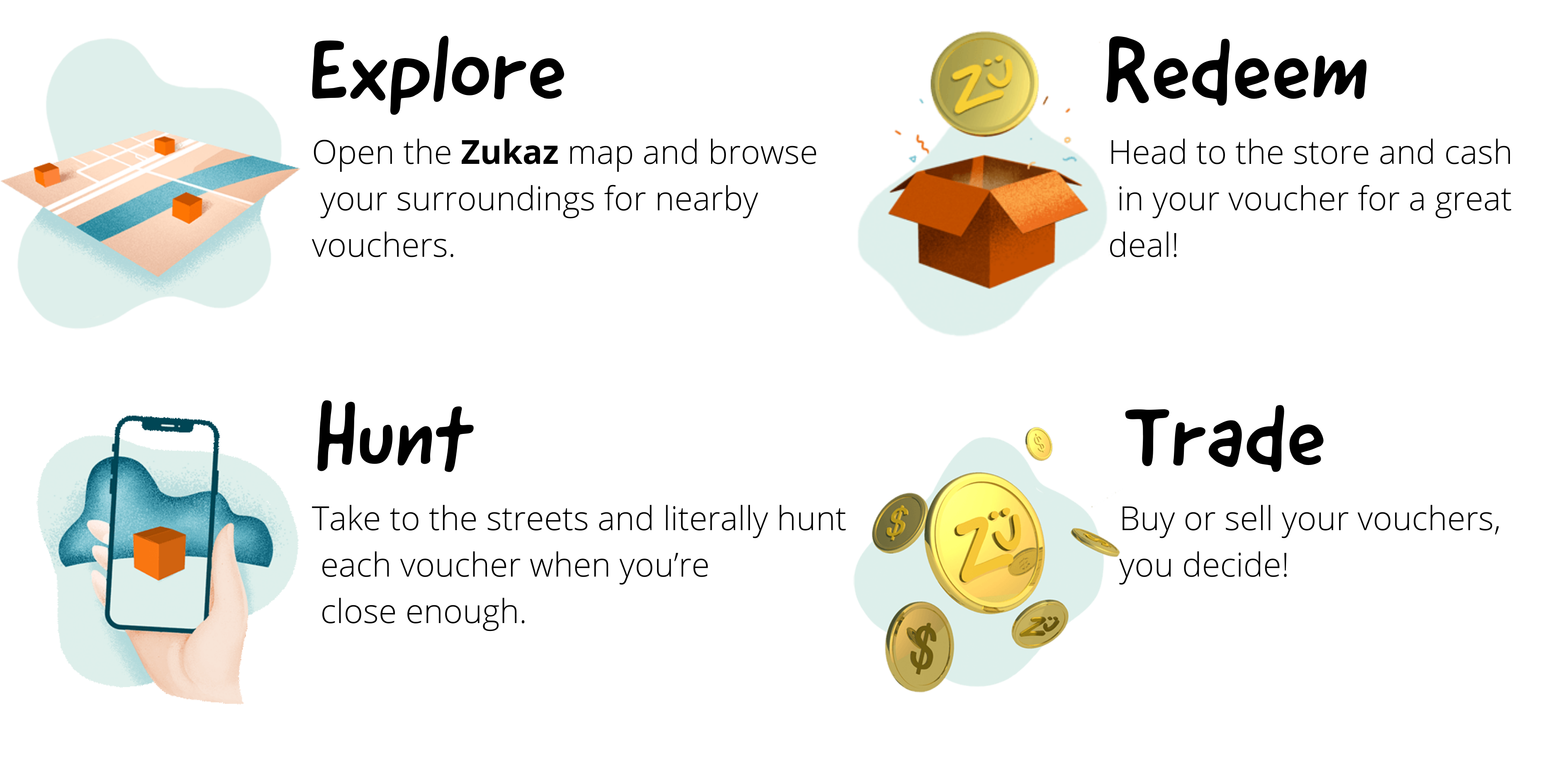 Invisacord
Your content goes here. Edit or remove this text inline or in the module Content settings. You can also style every aspect of this content in the module Design settings and even apply custom CSS to this text in the module Advanced settings.
Whats in it For Merchants?
Its FREE to be a Merchant. Merchants can create campaigns that offer benefits to  redeemers and drop vouchers into a geographic location. That could be in the form of a discount or a bonus…the possibilities are endless.
MERCHANTS PAY WHEN A SALE IS PROCESSED
The biggest benefit to merchants is only having to pay a cost for Vouchers once they are
redeemed.. This means if the merchant makes a sale through Zukaz, they only pay for that extra business once the customer has redeemed their voucher.
Its a No Win No Fee scenario for the merchant. How easy is this for our Promoters to sell this to potential Merchant? Merchants can choose to also WHITE LABEL the ZUKAZ product if they wish. This offering is in the XRII product offering which will be outlined in further detail later this year.
Whats in it for Redeemers? (Hunters)
 What's in it for Redeemers (Hunters)?
Its FREE to download the Zukaz app. Here are some of the key benefits:
1. Redeem Vouchers to collect your discount or bonus
2. Your Voucher can be sold if you don't need it any more after you captured it in a hunt
(TBD)
3. Sold vouchers are paid to you in Zucoins direct to your wallet (TBD)
ITS FREE FOR CUSTOMERS TO CATCH A DEAL ON THEIR APPS
HOPE4ALL is a Home Based Business Opportunity that is the Network Marketing partner to
the Zukaz business model. You can work from home and talk to local business about signing
up as a Zukaz Merchant.
Whats In it for Promoters? (YOU)
HOPE4ALL Promoters are an integral part of building the Merchant and the Redeemer community. Promoters will be rewarded for bringing in Merchants and earn ongoing rewards from the activity of the referred Merchants.
PROMOTERS EARN RISIDUALLY FROM EACH MERCHANT THEY SIGN UP!
We're glad we have your attention, because if you've made it this far; you're ready for the
SHOW ME THE MONEY details.
SIGN UP FOR $36USD WITH NO MONTHLY PURCHASE REQUIREMENTS
So here's the deal:
There are 2 revenue streams for Promoters to participate in:
1. 2 x 5 Forced Matrix: Required
1. 10 Tier Uni-level Plan: Optional
The minimum participation required to be a HOPE4ALL member is to be a PAID UP SEED
Promoter in the 2 x 5 Forced Matrix. The Cost is $36.00.
The 10 Tier Uni-level Plan is and can always be activated at a later time.
Currently the UNILEVEL option is not available till approx September 2021
Upon sign up you automatically have a position in the 2 x 5 Forced Matrix & the 10 Tier Unilevel Plan
Forced Matrix – 2 x 5 Plan
The forced matrix is a 2 x 5 plan with a left to right forced placement. Maximum of 62 spots to
be filled by either you, your Promoter sponsor or from further sign ups occurring from your personally sponsored team!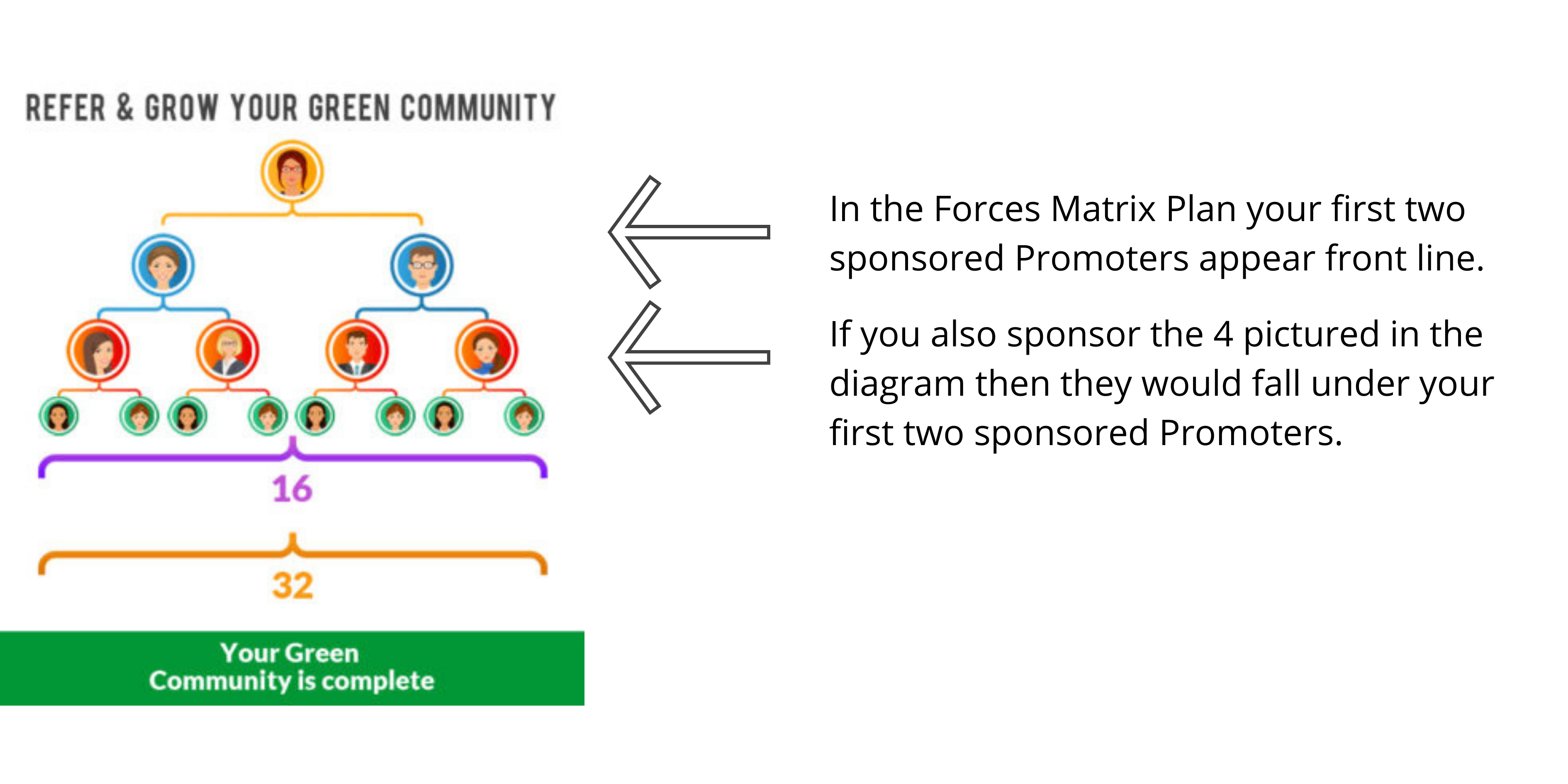 The kicker to all this is the ONE-TIME, out of pocket fee of $US36.00. To qualify for Platform payments you need to be Platform paid and have two qualified directly
sponsored Promoters in your Platform category. All participants start at the first ;platform SEED and progress to the next platform when you have successfully cycled through each existing platform.
Each PLATFORM has its own cost, however we have cleverly designed this program to enable the costs to be deducted from your commissions, enabling you to progress to the next Platform.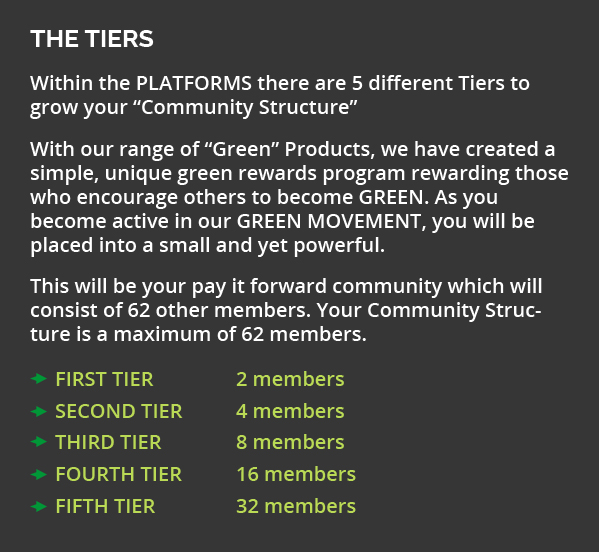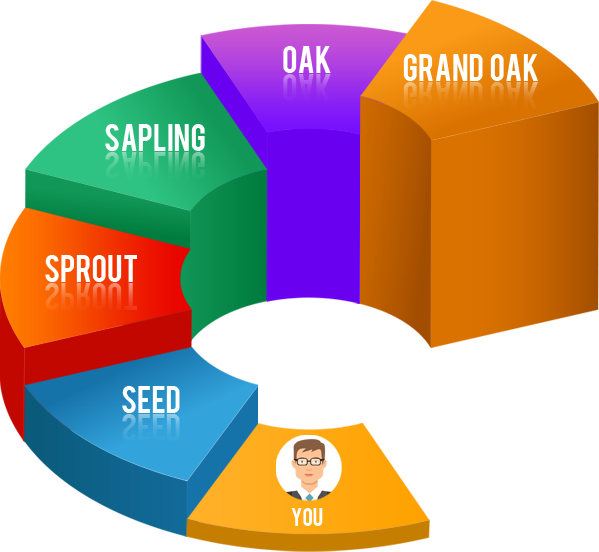 Once cycled into the next Platform, you have now moved up from the previous Platform. If you wish to also re-cycle into the previous platform you can do so at your own additional cost, however the cost associated with progressing into the next platform is generally covered fromvyour commissions earned. See table below that shows the Pay It Forward commissions per Platform (See PIFs). Each platform purchase has an Admin Fee that covers the business running costs.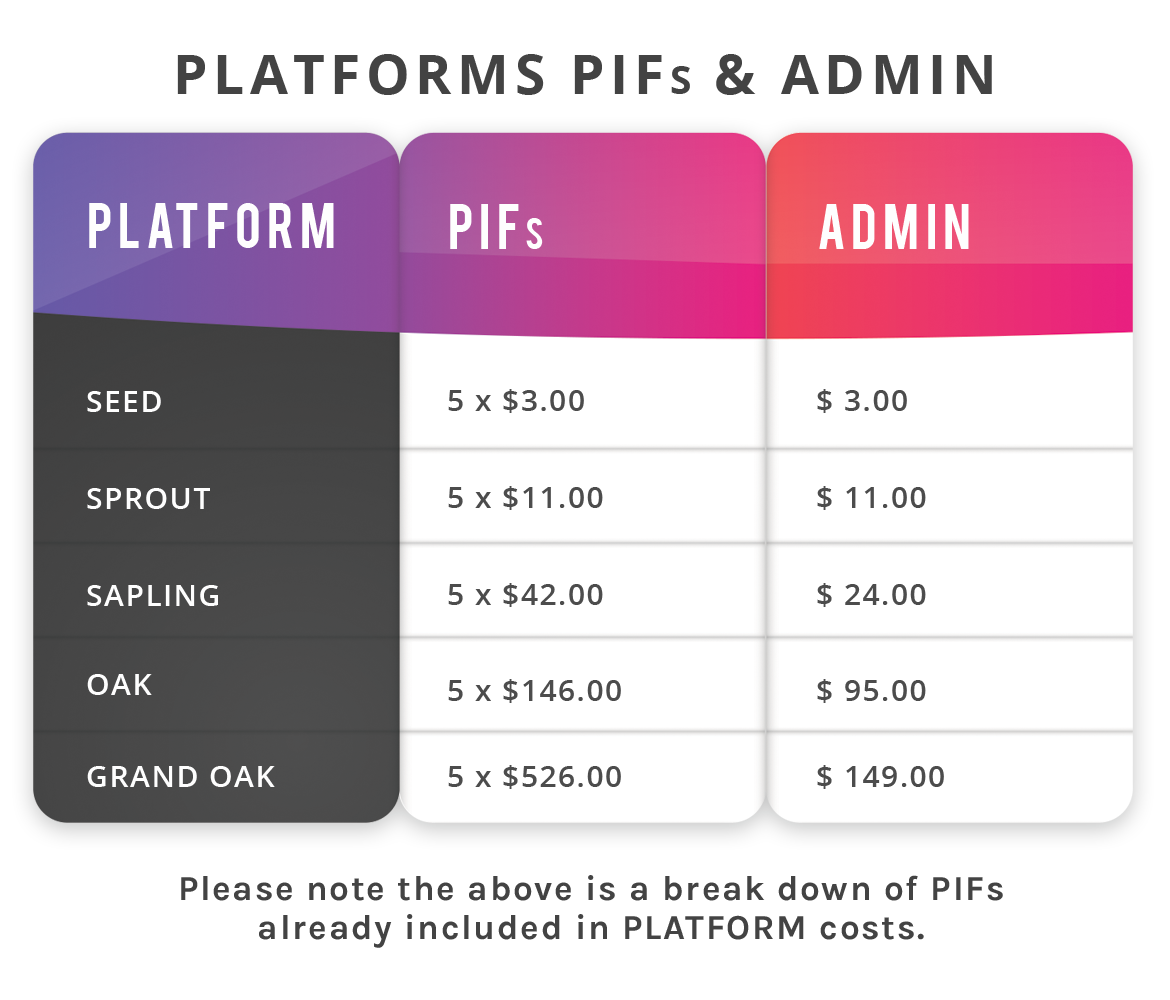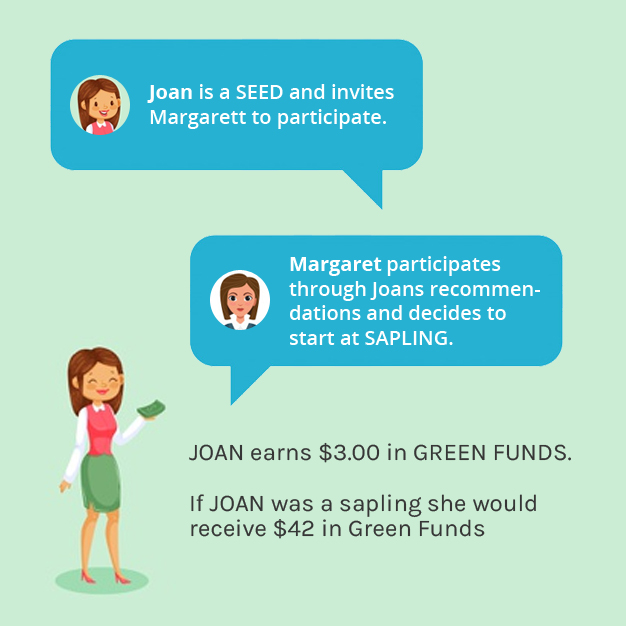 Below is a view of the FORCED MATRIX, SEED VIEW from a demo back office view.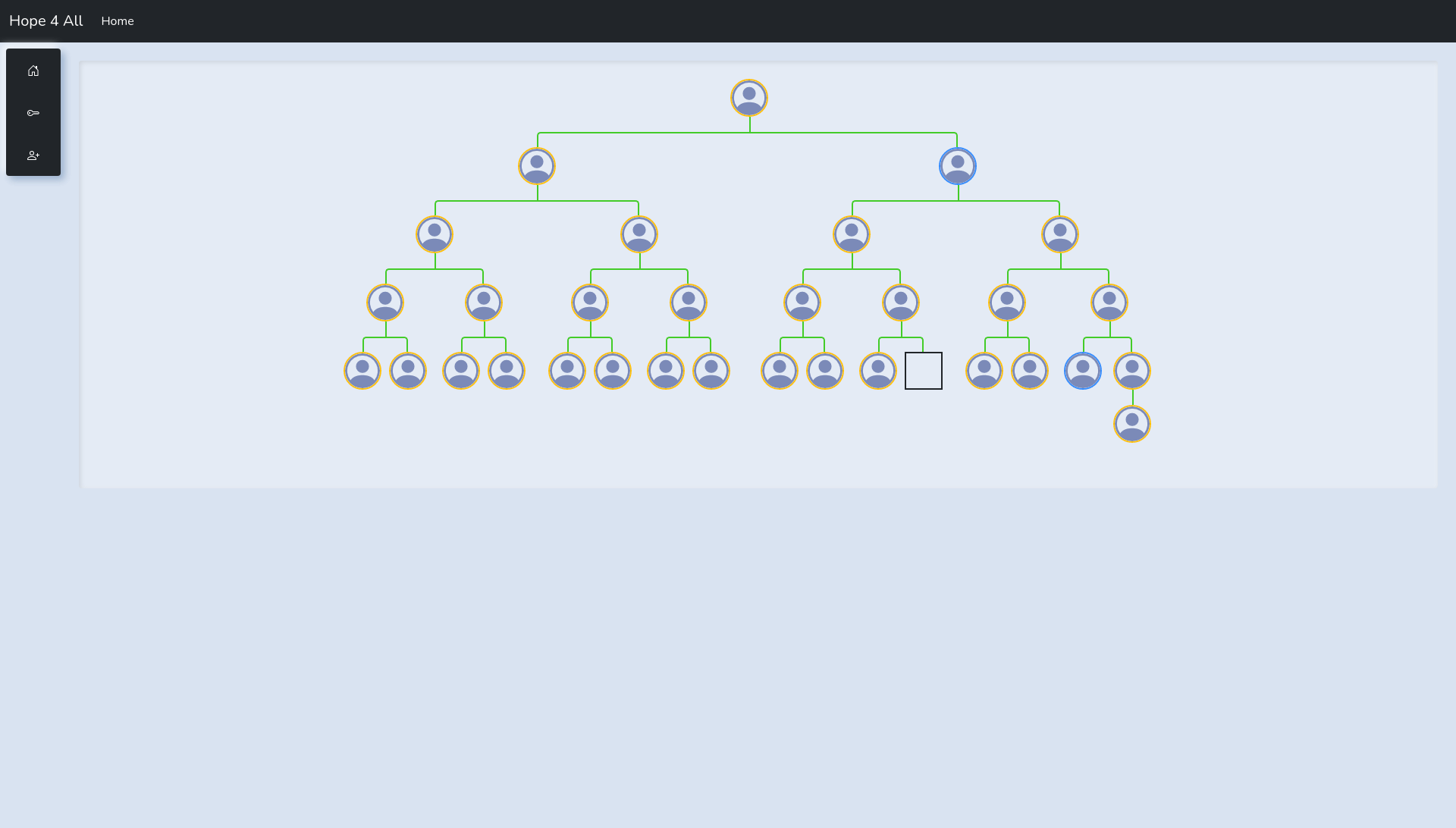 Uni-level Plan (available September 2021)
The Uni level enables Promoters to qualify and earn commissions from products purchased via the HOPE Shopping Mall. These are products that are packaged or available to both affiliates or retail clients you send to your HOPE4ALL Shopping Mall. The Uni level plan is a infinite width to a maximum of 9 levels deep. Therefore is you sign up Promoters into your HOPE4ALL Business, they will appear in the Forced Matrix as per the rules of this Matrix (max 2 wide and placed under other affiliates left to right) however in the UNILEVEL plan these Promoters will appear on your FRONT LINE.

To Qualify in the Uni-Level will require a monthly qualification by Promoters. This will be announced once the HOPE4ALL Shopping Mall is available to all promoters.
Signing up as a promoter is Independent and rewards are subject to activity based performance as set out in the HOPE4ALL rewards plan. Results may vary.
Your content goes here. Edit or remove this text inline or in the module Content settings. You can also style every aspect of this content in the module Design settings and even apply custom CSS to this text in the module Advanced settings.
How to Get Started
Your decision to join us via your referral Promoter is one that will be rewarding in many ways. It is important that if at anytime you need assistance in the sign-up process that you contact your referral Promoter and ask for their assistance. Products available to choose for your $US36 SEED Package will be listed for you to chose in the shopping cart section of your sign up. Please note that you are getting in right at the beginning of something BIG and from time to
time we may need to tweak things a little, however we can promise you that as a team we can work together for the betterment of all.
Okay! Lets get started. Do you have a referral link or code from your sponsor? If not, speak to the person who referred you to this site because you cant register unless you have a referral link or the Promoters referral ID. If you have your Promoters ID, then you are set to go. Ready to get started? Then click the SIGN-UP tab and lets get things moving for you.
New Promoter Sign-up Process (needs to be verified)
 Click on the Referral link sent to you by your referrer or have their ID ready to enter when signing up.
 You are now at the sign up page: Important to note that you will be signing up as a FREE member first, and instructions to open your FREE Zucoin wallet will be sent to you via SMS. It is important that you provide you mobile or cellular number including area codes so we can SMS the required link to your personal Zucoin wallet.
 Complete the sign up form and await confirmation via email of your sign-up. Your referral Promoter will also receive an email that you have signed up in their team so they may contact you to congratulate you.
 If you have received your email confirming sign up you can now log into your back office and find your unique REFERRAL LINK to share with others who may like to join you.
 A FEW DETAILS ABOUT THE WALLET. Unlike traditional Crypto wallets, Zucoins are transacted between CELL PHONE NUMBERS. That's why it's important to pay close attention when entering your personal cell phone number in the account creation phase.
 Once you receive you sms click on the link in the sms to be taken to a web page which is the app for the wallet. You can now enter your details as required and create your wallet
 You will need to purchase a min of $US36.00 of Zucoins. Zucoins can be fractions; meaning you don't need to buy a full Zucoin, you can simply buy what you need to transact.